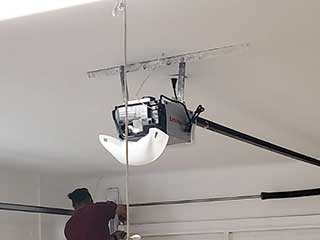 Having an automatic garage door is very convenient especially during extreme weather conditions. You do not have to get out of your vehicle just to open the garage. It is important that you have a good automatic garage door opener that functions properly so you can enjoy its benefits of protection and security for your family, vehicles, and other belongings.
Homeowners must be able to identify when their openers are already broken so that they can have it repaired or even replaced when required. When it stopped working, it is necessary to know if there is something wrong with other parts to know the right solution for the problem.
Knowing When Repair Is Needed
When you have a remote control in your car and it does not activate your opener, you can go check the button on your garage door wall to see if it will move the door. It the button works, the problem is with the radio transmission of the opener. If you have more than one remote and the other one works fine but the other one does not, the problem is just with the remote. If both controls don't work, the receiver mounted on the garage door opener motor is the problem.
You must also check the batteries of your remote because sometimes that is just the one that won't work and all you have to do is replace them. You may also purchase a new remote if the battery is not the issue. Same thing with the receiver, you can just buy a new one and have it installed by one of our professionals. Garage door contractors also check the wire and switch on walls and fix it when it malfunctions.
There is no need to replace the entire door openers if you will be able to identify the part that is broken.